Ulster County's strategic location and exceptional quality of life make this the ideal location to operate a business. Ulster County features:
Easy access to every major market in the Northeast
Unparalleled four-season living
Extraordinary value with the region's lowest cost of doing business
A ready and skilled workforce
Expert economic development assistance to facilitate solutions
Aggressive New York State and local incentive programs, including START-UP NY
Competitive Wages
Ulster County is the only county in the Lower- and Mid-Hudson Valley where employers do not have to pay the Metropolitan Commuter Transportation Mobility Tax. Ulster County also has a competitive wage structure, with an average private annual salary of $33,558, compared with $53,733 in the Hudson Valley and $64,007 in the State.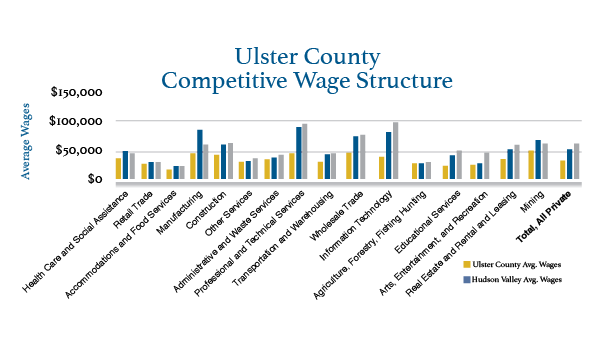 Exceptional Value
Ulster County vs. New York State:
Homeownership Rate: 69% in Ulster vs. 55% in NYS
Median Household Income: $58,934 in Ulster vs. $57,683 in NYS